Ghost Pictures
Posted on May 27th, 2007 at 7:18 pm by Grave Digger
From time to time, we will add some sounds, images, pictures and videos (either linked or on site) of different ghostly apparitions, both from the net and from our own archives. We will also add a brief explanation or commentary regarding the truly unexplained or fake nature of these posts. We also invite you to share your own images, if you wish, we will post your name and location with the picture.
Here is our first example: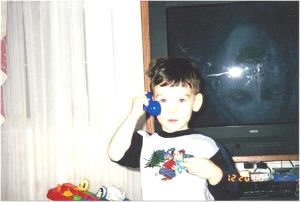 This image is fake.
As a rule, the more your image resembles a "Hollywood ghost", archetipic, well defined, demonic looking monsters, the more it is the chance for it to be fake. This is also true for any "dramatically placed" ghost, which might emphasize it's threatening intentions.
Grave Digger.